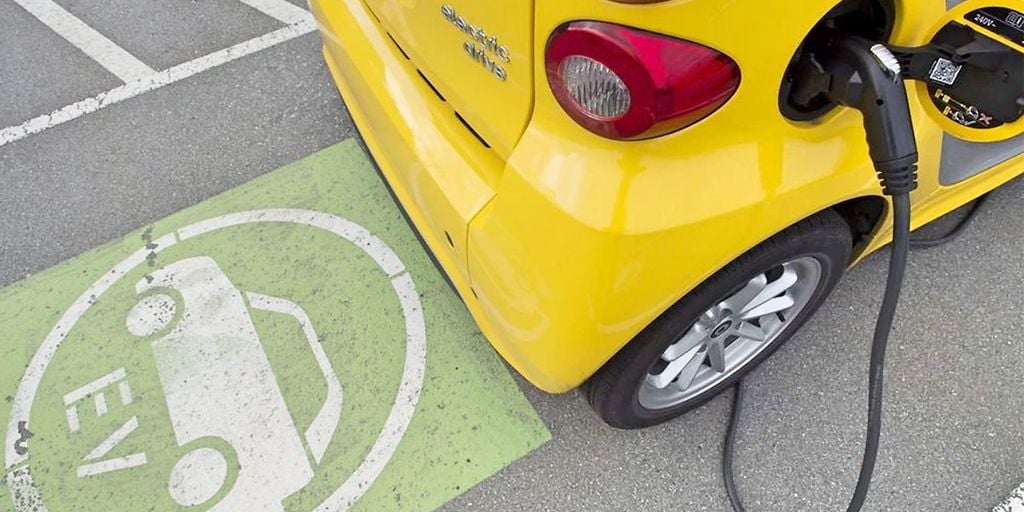 By Jay Davis
TechTown Detroit has received some major funding as it works to help local mobility startups scale up.
The nonprofit entrepreneurial hub has received $12.4 million to help launch the Mobility Accelerator Innovation Network as one of six components of the U.S. Economic Development Administration's Global Epicenter of Mobility initiative. The GEM program was chosen from 60 nationwide finalists to receive a $52.2 million grant from the EDA Build Back Better Regional Challenge. General Motors Co. and the William Davidson Foundation have also contributed a total of $580,000 to support the program.
The Detroit Regional Partnership beginning in late 2021 established a group that includes the Michigan Economic Development Corp., Southeast Michigan Community Alliance in coordination with Michigan Works!, the state's Office of Future Mobility and Electrification, TechTown and University of Michigan's Economic Growth Institute. Mobility Accelerator Innovation Network's role in the coalition is to accelerate the growth of mobility startups that drive innovation to fill gaps in the mobility value chain.
The seven groups partnering to support MAIN include the Centrepolis Accelerator at Lawrence Technological University in Southfield, Design Core Detroit at the College for Creative Studies, Endeavor Detroit, Invest Detroit, Michigan Founders Fund, University of Michigan and Wayne State University. TechTown serves as the coordinating partner.
The MAIN program will help Detroit stay at the forefront of innovation in the mobility sector as the region transitions to a new electrified, autonomous and connected reality, TechTown CEO Ned Staebler said a news release.
"By creating and connecting a robust, comprehensive startup ecosystem, we will advance the state's mobility and electrification leadership and build on Michigan's economic momentum fundamentally changing the game for early-stage companies in the mobility space in Detroit," said Staebler, who also is vice president for economic development at Wayne State.
MAIN will help mobility and tech founders by cultivating and growing commercialization programs focused on mobility, including relevant software and hardware licensing, and business creation at UM and Wayne State. MAIN will also develop the Michigan Mobility Fund Network to help startups access capital by engaging venture capital firms and various angel networks while supporting founders through entrepreneurship education related to venture capital readiness.
Martin Dober, senior vice president with Invest Detroit and managing director of ID Ventures, said his organization will play a key role in the creation of the Michigan Mobility Fund Network.
"We are excited to partner with TechTown as a partner with the MAIN program to lead and coordinate venture capital funds that will support mobility startups in the region," Dober said in the release. "MAIN is important for the region's leadership in mobility and will help build the talent, infrastructure, and support for mobility startups that will lead to future jobs."
MAIN will start by creating a quality map for entrepreneurs, identifying regional assets that optimally serve mobility founders and growing a strong understanding of the appropriateness of each offering based on the companies' stage of development, the nature of their idea and product/process readiness.
The organization will also ensure that mobility companies will have access to opportunities that support a connection to the community. That includes events, workshops and other activities that will create founder-to-founder mentorship connections, business partnership opportunities as well as awareness of mobility supply-chain needs and opportunities.
Lindsay Klee, executive director of the Wayne State Office of Business Innovation & Technology Commercialization, said her office is thrilled to be a part of the MAIN program.
"We are passionate about augmenting regional collaborative efforts as well as advancing our University Innovation pipeline focused on mobility hardware and software technologies and affiliated corporate innovation engagements," she said in the release.
College of Creative Studies President Don Tuski said designers and design businesses are integral to building truly inclusive mobility solutions.
"For more than 100 years, (CCS) has proudly developed the creative talent that has propelled many Michigan industries, from automotive and tech to furniture and more," Tuski said in the release. "As stewards of Detroit's UNESCO City of Design designation, CCS's Design Core Detroit has championed Detroit's strength in inclusive design and its design community. We're excited to bring this experience and expertise to MAIN to further Detroit as the global epicenter for inclusive mobility."
TechTown helps Detroit-based startups and local businesses to start, stabilize and scale by providing resources, collaborative workspace and education for entrepreneurs that will further accelerate inclusive economic development across Detroit. Since 2007, TechTown has supported 5,371 businesses which created 2,277 jobs and raised more than $385 million in startup and growth capital.
TechTown was recognized last year in Crain's Cool Places to Work list.