Featured Grants
Sefaria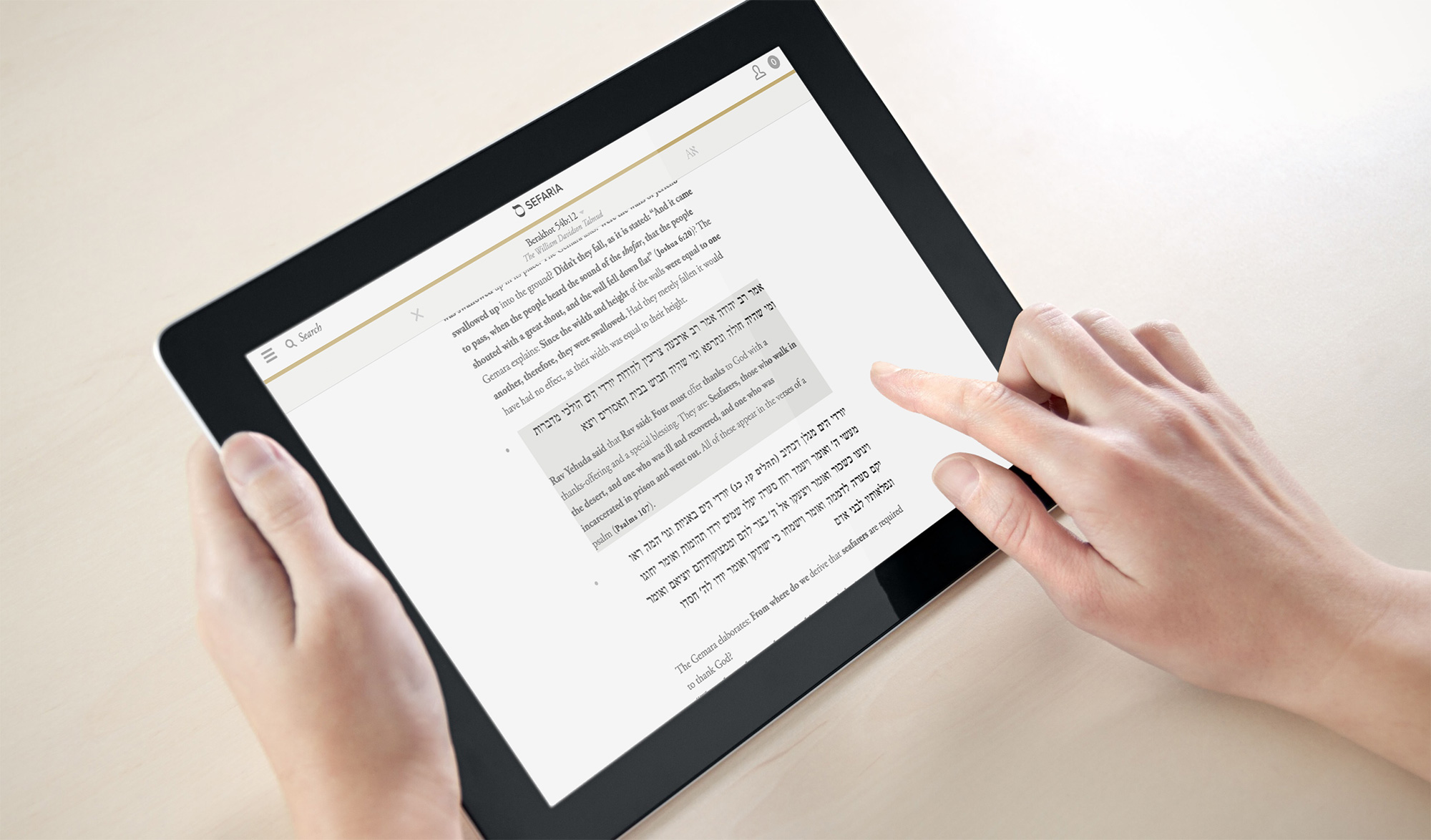 Sefaria is a nonprofit organization, established in 2013, to advance the future of Jewish learning by digitizing and offering Jewish texts online for free, in Hebrew and English translations. Sefaria's founders, the best-selling author Joshua Foer and Google project manager Brett Lockspeiser, envisioned a world in which any interested person could have unfettered access to the entire Jewish canon.
Sefaria was born of that vision. What has resulted is an online library that offers learners of all levels easy access to Jewish texts, provides students and scholars resources to deepen their learning, and supplies educators with materials to make teaching more efficient and lessons more interactive – all with the goal of enhancing the future of Jewish education.
The Sefaria library has grown to nearly 150 million words and includes more than 101,000 educational source sheets—a primary tool for teaching Jewish text. In addition, 20 independent apps have been created to access the website's content in other ways, including an Amazon Alexa Torah reading app. By the end of 2018, Sefaria expects to have acquired, digitized and posted online the entire core Hebrew canon.
William Davidson Talmud 2015

With full support from the William Davidson Foundation, Sefaria acquired Koren Publisher's Modern Hebrew and English translations of the Babylonian Talmud and is in the process of making each tractate available in their library. The translations, consisting of 37 tractates spanning 2,700 pages, are the life's work of Rabbi Adin Even-Israel Steinsaltz. The Babylonian Talmud is one of the great works of world literature, but until now only a small number of people had access to it. A Creative Commons license makes these translations free for use and re-use, ensuring the Talmud is accessible to everyone, forever.
To commemorate William Davidson's life and extend his spirit of generosity, Sefaria has named the Hebrew and English translations The William Davidson Talmud.
The William Davidson Foundation awarded Sefaria a three-year grant in 2015 for $4.5 million.
General Operating Support 2014
In support of and recognition for the unique opportunity of digitizing the Hebrew canon, the William Davidson Foundation awarded a one-year grant in 2015 for $500,000.